The Greater Hernando County Chamber of Commerce's Eastside Business Networking Group brings the magic of the holidays to Ridge Manor and surrounding communities during the Light Up Ridge Manor Christmas Festival. This year, over 1,500 attendees will gather at Eastside Elementary School to celebrate the start of the holiday season.
The event brings holiday cheer to the residents of Ridge Manor but also benefits the student at Eastside Elementary School.
Over 100 vendors provide entertaining games, bounce house, train rides, face painting, balloon art, a cake walk, amazing raffles and prizes. Smokey the Bear, Elsa and Elvis all made an appearance this past year! Children and their families enjoyed crafts and holiday treats at vendor booths set up throughout the shopping plaza. Special performances by local children's groups entertains the crowd as they wait for the arrival of none other than Santa Claus himself!

2015 Light Up Ridge Manor Event Committee Meetings

Tuesday, September 22nd 3:30 pm
Tuesday, October 6th 3:30 pm
Tuesday, October 20th 3:30 pm
Tuesday, November 3rd 3:30 pm
Tuesday, November 17th 3:30 pm
Tuesday, November 24th 3:30 pm
Tuesday, December 1st 3:30pm – logistics/walkthrough
Thursday, December 3rd 3:30pm – final logistics / setup
Friday, December 4th EVENT!

December 4, 2015 • 6:00pm-9:00pm
Eastside Elementary School
27151 Roper Rd, Brooksville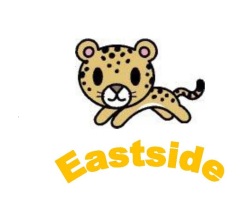 Check Out Scenes from Last Year's Light Up Ridge Manor Event!




This business to consumer event is one of the largest events in
Hernando County and continues to grow each year by leaps and bounds!